Prescott Advanced In-Office Whitening
Prescott Dental Arts offers Advanced In-Office Teeth Whitening for Prescott, Arizona
Rated "Best Product"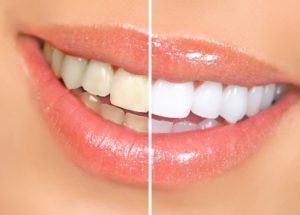 KöR Whitening was ranked highest as the most effective, reliable way to whiten your teeth permanently, by a respected dental products journal.
No other dental product of any type has ever been ranked higher than KöR Whitening, and KöR is the only whitening system to ever receive a rating of "Best Product". Click here to read the review.
About KöR Teeth Whitening
Developed by internationally renowned cosmetic dentist and bleaching expert Dr. Rod Kurthy, the KöR Whitening Deep Bleaching™ System is used by thousands of dentists worldwide. It is considered to be the most reliable and effective bleaching system ever developed.
Get "WOW" Whitening Results, Today
Beautiful, healthy and natural looking white result
Effective even on tetracycline-stained (dark) teeth
Low to no sensitivity
Comfortable, easy process
Request Your
Appointment Online
$125

EXAM, CLEANING & X-RAYS
Non-Insured, New Patient Coupon