Prescott AZ Invisalign Treatment – Clear Braces
Prescott Dental Arts provides Invisalign Treatment for Prescott Arizona
Invisalign treatment in Prescott, Arizona has become a very popular method for straightening teeth. Unlike normal metal braces, Invisalign treatment uses aligners that are molded to your teeth. About every two weeks, a new aligner is given to the patient to wear and each successive aligner is designed to gradually move and adjust the patient's teeth into the desired position and alignment. Furthermore, the aligners are made of a clear plastic which makes Invisalign braces nearly invisible. If you are conscientious about wearing annoying metal braces, Invisalign braces can be the perfect solution.
Invisalign Treatment Process – Prescott Dental Arts
Creating a Custom Treatment Plan for You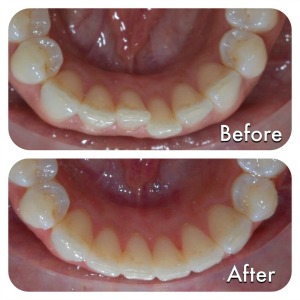 At Prescott Dental Arts, we will take x-rays, pictures and impressions of your teeth, which will be used to create digital 3D models. These images of your teeth will provide an exact treatment plan, including the precise movements of your teeth, and will display the approximate length of treatment. Using the same technology, Dr. Herbert will be able to show you a virtual demonstration of how your teeth will move with each process of the treatment. While every case is unique to each patient, our treatment process can typically be around a year for adults. As for teens, the length of our treatments can be close to the process of braces.
Your Custom and Personalized Treatment Plan
Based on the results of your individual treatment plan, a sequence of custom-made, clear aligners will then be created exclusively for you. Invisalign treatment uses,clear and custom-fitting aligners that are created from a smooth, comfortable, BPA-free plastic that will not irritate your cheeks and gums like traditional metal braces can often do. You simply wear them during the day and easily remove them when you eat or brush and floss your teeth. As you wear, each of the aligner sets, your teeth will gently and progressively begin to shift into place. Since they are practically invisible, most people will not even notice you are wearing them.
Change Your New Custom Aligners Every Two Weeks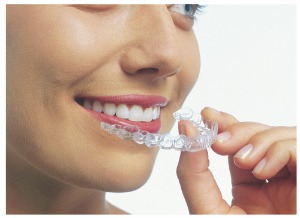 You will change to a new set of aligners approximately every two weeks, this will advance you to the next stage of your Invisalign treatment. You will also have occasional checkups with Dr. Herbert to monitor the progress, this is typically every six weeks. Throughout the whole Invisalign treatment process, you should wear the aligners from 20 to 22 hours every day, for the best results.
Your New and Perfect Smile!
At Prescott Dental Arts, we are focused to help you accomplish the exact results you are looking for. With our Invisalign treatments, you can begin to correct your teeth and smile with confidence and comfort. Contact your Prescott dentist, Dr. David Herbert, today to schedule a consultation so you can learn more about this comfortable and convenient way to achieve the perfect smile!
Request Your
Appointment Online
$125

EXAM, CLEANING & X-RAYS
Non-Insured, New Patient Coupon