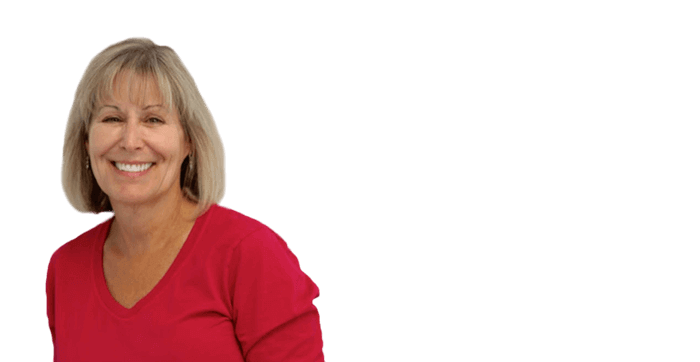 The state of art equipment is impressive!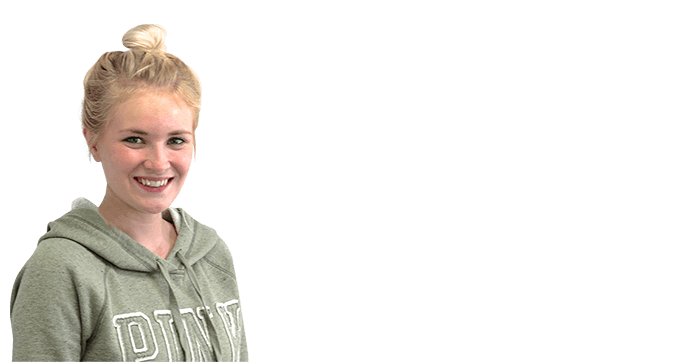 My teeth have never been happier!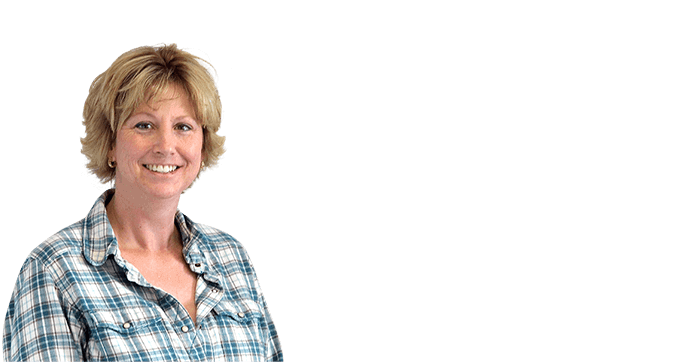 Open, comfortable atmosphere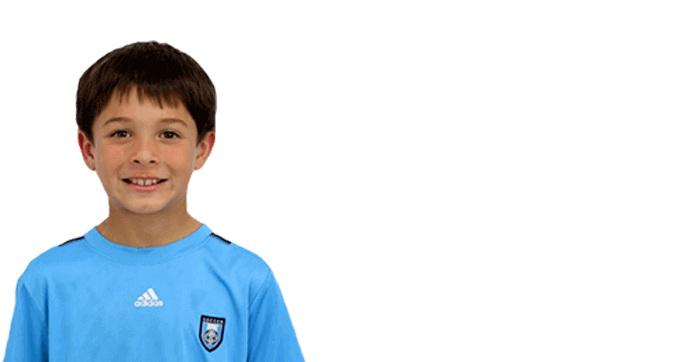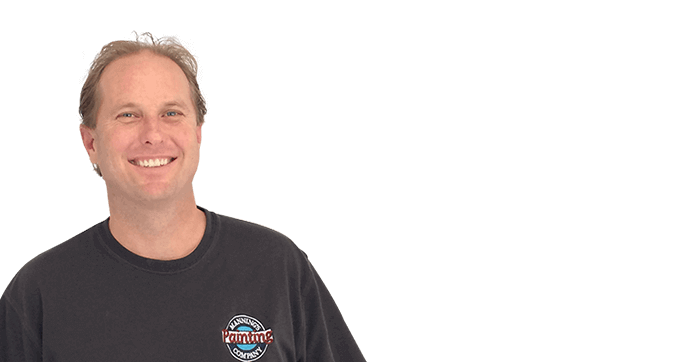 Their work is always great!
Why Choose Us?
highest standard of treatment
latest in dental technologies and technique
highly experienced team of professionals
personal, friendly, approach
very reasonable cost
0% interest up to 6 months financing
wide range of dental treatment under-one roof
~ NEW PATIENT? NO INSURANCE? Dental exam, digital x-rays, and cleaning all for only $125.  ~
Why Choose Us?
highest standard of treatment
latest in dental technologies and technique
highly experienced team of professionals
personal, friendly, approach
very reasonable cost
0% interest up to 6 months financing
wide range of dental treatment under-one roof
Why Prescott Dental Arts the Best Choice dentist, Prescott AZ.
We have all the dental services you need from routine check-ups to advanced restorations.
We'll ensure you get the care you need for a healthy and a beautiful smile.
Looking for a dentist in Prescott, AZ who delivers professional dental health, combined with warmth, care and understanding? That's what you'll find at Prescott Dental Arts, the dental practice of Dr. David Herbert, DDS. Dr. Herbert is a top-rated dentist in the Prescott Arizona area, who provides Comprehensive Dental Care to bring out the natural beauty of your smile.
Modern Prescott dentistry in a calm and relaxed environment.
Do you have missing or damaged teeth? Dental Implants restore your smile to its normal function. It is the best option to replace missing and damaged teeth.
One of the first things people notice to you is your smile. Add value to your smile by improving your appearance with a new smile that is beautiful and healthy.
Are you heavy snorer? Followed by breathing delays and stifling or choking sounds? They are symptoms of obstructive sleep apnea (OSA) and snoring disorders. We will help you in treating to give you a peaceful sleep.
We will take care of your entire family's dental needs under one roof. Our patients are like family to us, so we look to make every visit enjoyable and comfortable.
Making Top Quality Dentistry Affordable in Prescott AZ
Welcome to Prescott Dental Arts.  We are proud to serve the Prescott, Arizona, area. Our patients are very important to us. We make sure that each of them receives personalized care and customer service. Dr. Herbert dentist Prescott AZ and his team take pride in helping each patient receive the best dental care possible. We know that many people do not enjoy visiting the dentist. This is why we always go above and beyond to make sure that our patient's visit is as comfortable as possible.  We strive to provide the care each patient needs to keep their mouth looking and feeling healthy for years to come.
The Prescott Dental Arts team always focuses on quality.  We also make sure our patients receive care that uses the latest dental materials and technology.  Our desire is to ensure the best results for all our patients. We look forward to working with you and your family to provide results you want and a smile you're proud of.
What Our Patients are Saying
" As a retired dentist, I feel even better positioned to evaluate the care given at Prescott Dental Arts, and all of our visits to this office have been an excellent experience! Dr. Herbert is very well trained, sociable, and utilizes the most modern techniques, delivering a very high quality of care. His staff is very welcoming, caring, well trained, and shows great teamwork in support of Dr. Herbert. We have been seen promptly at our appointed time at every visit. This office is awesome, and I highly recommend their services! "
– Dr. Marcus Dunsworth DDS, Prescott, AZ
" Best dentist I've ever been to!! And willing to work with my finances ! Trust me, they make all those other dentist look like amateurs. I was in so much pain, with teeth literally falling out of my head. I felt hopeless with nowhere to go, but luckily my husband found these guys and now I can smile again. I know it sounds like a commercial, but it's the truth! thank goodness for Prescott Dental Art. David Herbert! He's the man… "
– Chelsea Starfield, , Prescott, AZ
" I have been going here for 25+ years. The staff is always courteous and professional and Dr. Herbert, who took over several years ago from Dr. Crockett, is excellent. I've never had a problem with any work he has done. They are kind and gentle so I never fear having pain when I go there for cleaning, cavities or crowns.
The office is very efficient and communicates exceptionally well "
– Margie Shamonsky,  Prescott, AZ
" I had an amazing experience at Prescott Dental Arts from the moment I walked in the door! Friendly, helpful staff, comfortable atmosphere and a knowledgeable, kind dentist. My first visit was for a TMJ issue. Dr. Herbert explained what he was doing to correct/adjust my bite, every step of the way. A success! No longer need my night guard! My most recent visit was for a routine cleaning (my first at this location) . Again, the staff and dentist were amazing! Dr. Herbert took the time to thoroughly read and explain what he was seeing the my x-rays. No dentist has EVER done this before. I love everything about this office! Thank you! "
– Carol Valdez, , Prescott, AZ
" After visiting 4 dentists in Prescott, Dr. David Herbert of Dental Arts is my pick. The straight forward honest professionalism from both him and his staff has me feeling safe and confident and trusting under their care. None of the others came close in comparison. I am glad to say I finally found 'my dentist'. "
– Ric Scott, Prescott AZ
" My husband and I recently moved to Prescott and we had a number of dental procedures that needed to be done, including completion of implants. I searched the internet, read the reviews and selected Prescott Dental Arts. We have not been disappointed!! Dr. Herbert and his staff are very professional, yet down-to-earth and interested in our complete health. We feel as comfortable with them now as we did with our previous dental office. We are happy with all the work that has been done and look forward to being patients here for many years to come. "
– Linda Hamlin, , Prescott, AZ
Offering a Variety of Dental Services
Whether you're looking for basic dental care or something more advanced, Prescott Dental Arts can help. We offer a wide range of services, including:


Implant
Dentistry
Dental Implant Dentures
Dental Implant Bridges
Teeth In a Day
Dental Implant Crowns
Zirconia Dental Implants

Family
Dentistry
Oral Cancer Screening
Dental Hygiene
White Fillings
Same-Day Crowns & Bridges
Inlays & Onlays
Full Mouth Restoration
Root Canals
Tooth Extractions
Dentures & Partials
Athletic Mouthguards
TMJ Treatment
Sore Muscle & Headache Treatment

Cosmetic Dentistry
Smile Remodeling
Invisalign Treatment
Metal Free Fillings
Same-Day Crowns & Bridges
CEREC Esthetics
Porcelain Veneers
Lumineers
Advanced In-Office Whitening
Take-Home Whitening
Dental Braces

Our staff is comprised of experienced technicians with a true passion for dental health and customer care. Our crew is well-trained in all the latest dental technologies, which means you're guaranteed the most advanced dental care available. We constantly strive to improve our services to make our patients more comfortable, and we always go the extra mile to make sure our patients are satisfied with their results.
EXPERIENCE YOU CAN COUNT ON
Searching for a Prescott dentist with experience in today's most advanced dental treatments? You can trust Dr. David Herbert to provide the most modern care for years to come. Many doctors who receive additional training for modern procedures do so in short intervals with limited hands-on experience. At Prescott Dental Arts you can feel confident with our care, because after completing his dental education, Dr. Herbert put a career in private practice on hold to gain additional training equal to 10 years of brief seminars and workshops that practicing dentists regularly attend. He was selected to join an optional residency in Advanced Education of General Dentistry at the University of Oklahoma College of Dentistry. There he received one full year of hands-on training from some of America's greatest dentists, performing modern treatments including: Veneers, Dental Implant placement, Dental Implant restoration, Laser Therapy, Oral Sleep Apnea Therapy, TMJ Therapy, Digital Dentures, Same-Day Crowns, Molar Root Canal Therapy, Surgical Extractions, and Full Mouth Reconstruction.
TREATING PEOPLE, NOT JUST TEETH
Prescott Dental Arts is NOT a Prescott dental office dedicated to patching holes in teeth. Our goal is to eliminate the problem, not the symptoms of the problem.
Studies show the mouth is connected to our overall health with connections to heart attack, pre-term low birth-weight infants, and diabetes. Comprehensive care is our focus, where achieving the goal of a healthy mouth most often requires individual assessment and individual goal setting to stop progression of oral diseases.
Prescott Dental Arts practices CAMBRA, Caries Management By Risk Assessment, which is a methodology that has evolved from traditional dentistry where the focus has been on patching holes in teeth. At Prescott Dental Arts, we give quality time to evaluate your risk for dental decay, educate, and provide the best products available to stop the decay process as we bring your mouth to full health. A simple car analogy, we make it our top priority to "remove any nails in the road", not just "patch holes in the tire."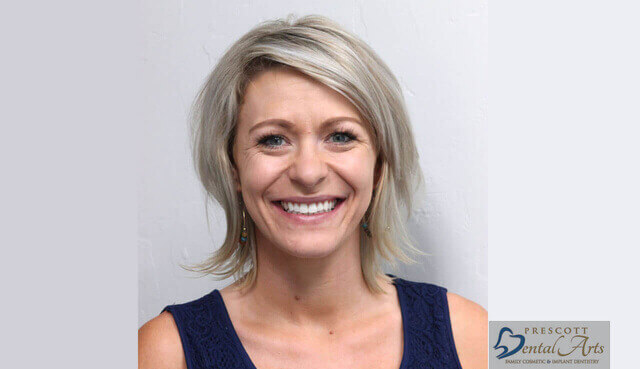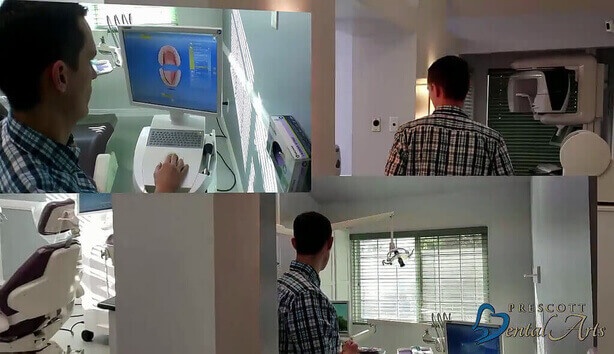 OUR OFFICE, OUR TECHNOLOGY
Prescott Dental Arts, we are always seeking to improve and add treatments to enhance the care we provide to our patients. For our patients, this means we keep most all your dental needs at home, where very little needs to be referred out to another doctor.
Dental excellence. Compassionate care with Prescott Dental Arts your best dentist in Prescott AZ.
Dr. Herbert is also a member of the American Academy of Cosmetic Dentistry, whose resources enhance his attention to detail and dedication to using the longest lasting and most life-like materials available.
Our office is open Monday through Thursday from 8 a.m. to 4 p.m., and Friday from 8 a.m. to 1p.m. We look forward to providing you and your family comprehensive dental care that is advanced and personalized. Whether you are in need of a routine dental examination or a more advanced treatment such as dental implants, we are here to help. To schedule an appointment, contact Prescott Dental Arts.

Schedule With Us Today!
Call Prescott Dental Arts to schedule your next cleaning, implant, or basic checkup. We'll work with you to find out your needs and provide you with the services you're looking for.
Phone: 928-445-8980
Address: 1787 Willow Creek Rd, Prescott, Arizona 86301 (Intersection of Rosser & Willow Creek)
Experience the Ultimate Difference in Dental Care
We encourage you to get in touch with Us.