PRESCOTT DENTURES & PARTIALS
Prescott Dental Arts offers Dentures and Partials for Prescott, Arizona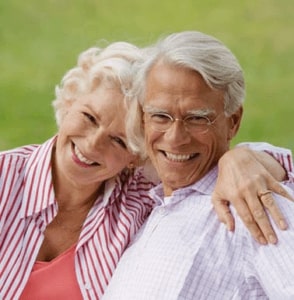 There are two types of dentures: Complete dentures that are used to replace all the upper and/or lower teeth where there are no teeth remaining; and a partial denture which is a removable dental appliance that replaces multiple missing teeth. Partial dentures can be attached to the existing teeth with clasps, or with crowns and bridges.
If you are missing teeth, it is very important that you replace them. You can do this with dentures or partial dentures, or alternatively you can consider using bridges or dental implants. Whatever you choose, you will ensure that you maintain a healthy and attractive smile, it also prevents the remaining surrounding teeth from shifting into the empty space. When teeth shift into a missing tooth's space, this can:
Damage tissues in the mouth
Impede your speech
Increase the risk of

 

tooth decay
Increase the risk of gum disease
Increase the risk of further tooth loss
A removable partial denture will occupy the space left by missing teeth and give you a full, natural looking smile. Both types of dentures will make it easier for you to chew, and will prevent your face from appearing saggy and drawn in by supporting your lips and cheeks.
At Prescott Dental Arts we can help you with all your dental needs. We also offer Affordable Payment Plans to keep your treatment costs well within your budget. You don't have to endure the discomfort and embarrassment of missing teeth. Let Prescott Dental Arts restore your happy, healthy smile.
Request Your
Appointment Online
$125

EXAM, CLEANING & X-RAYS
Non-Insured, New Patient Coupon