Prescott Porcelain Veneers
Prescott Dental Arts offers beautiful porcelain veneers for Prescott, Arizona
Porcelain veneers are thin pieces of porcelain used to recreate the natural look and color of teeth. They are strong and resilient in comparison to the natural tooth enamel. Veneers are a common choice for people in Prescott, Arizona who are looking to make slight position alterations, or to change tooth shape, size, and/or color.
Veneer Consultation
Prescott Dental Arts offers a free initial consultation for porcelain veneers. This is the first step in determining if veneers are the best option for you, or if other cosmetic procedures might be more suitable to your personal needs. A consultation gives you the opportunity to explain clearly to your dentist what ultimate outcome you wish to achieve. Our doctor will patiently spend time with you to help you clearly identify the exact cosmetic improvements you wish to achieve.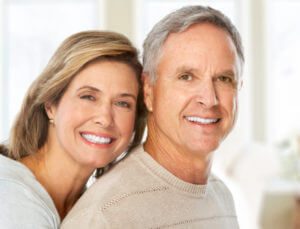 Our doctor will begin with a smile analysis to understand what you want and determine what steps are necessary to achieve the smile you desire. In addition, we may create a diagnostic mock-up that will allow you to "try on" veneers and other procedures to see if the final result is actually what you're looking for.
We may also show you a photo of how your new smile will look. This is called cosmetic imaging.
Deciding whether porcelain veneers will create the look you want is one step in the process. If there are other options or needed treatments, he will review these with you before proceeding further.
The Hows and Whys of Porcelain Veneers
Porcelain veneers consist of several thin ceramic layers, which replace original tooth enamel, and an adhesive layer. To apply a veneer, a very small amount of the original tooth enamel must be removed, typically less than a millimeter. This is necessary to create a space for the porcelain veneer to fit within the mouth accurately restore natural tooth function while creating an even better appearance than the original tooth.
The bond between the original tooth and the porcelain veneer is crucial because it provides the esthetic perfection desired and provides a strong bond which is essential for correct veneer function. A light-sensitive resin is placed between the original tooth and the veneer and then hardened using a special curing light.
Porcelain veneers are a popular option for correcting imperfections where the original tooth has developed poor color, shape, and contours. It is also a good choice for fractured teeth, gaps between teeth, and in some cases where the tooth position is compromised and there are minor bite-related problems. For some people, superficial stains do not respond well to tooth whitening or bleaching. In these situations, a porcelain veneer may be the best option.
Request Your
Appointment Online
$125

EXAM, CLEANING & X-RAYS
Non-Insured, New Patient Coupon