Prescott Dental Arts Insurance
Prescott Dental Arts is happy to accept most all insurances. We are a sole provider for Delta Dental (PPO and Premier), with the majority of our patients having come to us because we accept their out-of-network coverage.

Dental insurance works differently than medical insurance in that out-of-network coverage is often close to, and in some cases the same as, in-network coverage for our patients.
If you have a plan not through Delta Dental, please call and let us help you find out what kind of coverage you will receive at our office. If considering another office due to insurance purposes, but don't want to leave behind great dental care, please first consult with our doctors to see how we can help make things right.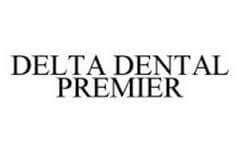 One benefit for being a sole provider of Delta Dental is it allows Prescott Dental Arts to have Premier coverage. Delta Dental Premier is the country's largest dental network, with more than four out of five dentists participating. Patients with Delta Dental (PPO or Premier) insurance have more paid out on treatment when claims are filed at a Premier dental office like Prescott Dental Arts.
If you have questions about insurance, please contact our office.
Call us at (928) 445-8980
Prescott Dental Arts
1787 Willow Creek Rd.
Prescott, AZ 86301
Request Your
Appointment Online
$125

EXAM, CLEANING & X-RAYS
Non-Insured, New Patient Coupon