How Prescott Dental Arts is Continuing to Care for Prescott Patients during Covid-19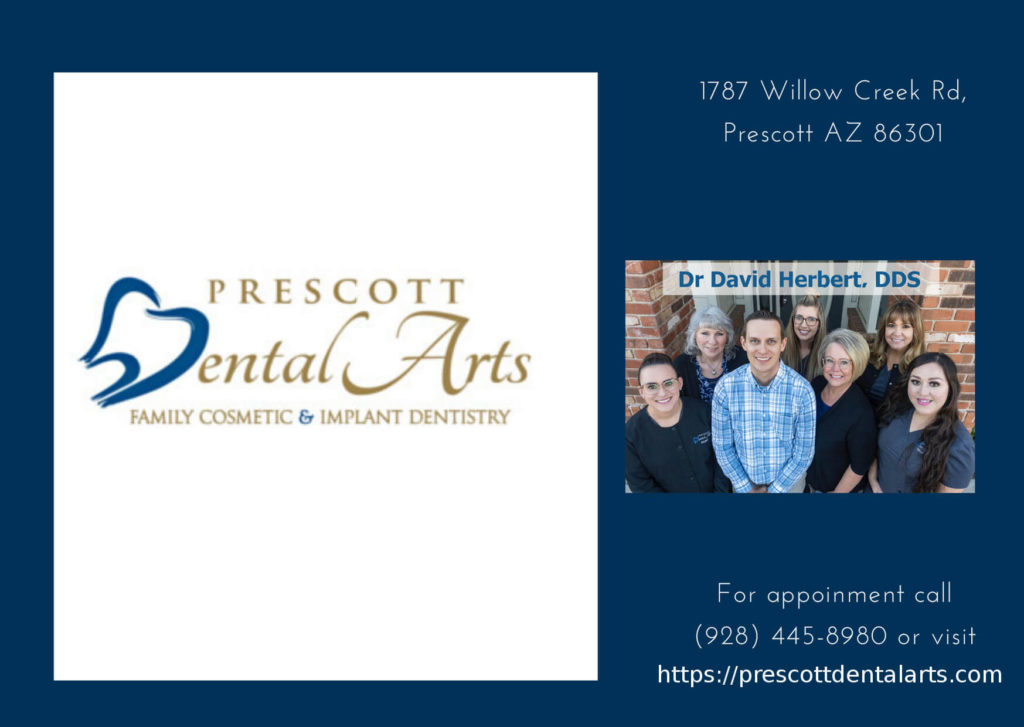 During this time of change and uncertainty we know that
dental issues
will continue to occur. We want to inform our patients that we will continue to see emergencies but will take all precautions to ensure our patients safety. Rest assured that even before the covid-19 pandemic, our team was diligent in making sure our office was clean, sterile and safe for all our patients. We take the time to thoroughly sterilize treatment rooms before and after each patient as well as sterilize all instruments and equipment.
As we do our best to ensure the safety of our patients as well as our team, we ask that our patients do the same. We are asking that patients who have an appointment scheduled, but have been diagnosed with covid-19 or have symptoms related to the virus,  reschedule that appointment. These symptoms include:
cough

sore throat

stuffy nose

body aches

diarrhea

vomiting
We understand that these symptoms could be related to other illnesses or allergies, but, are asking at this time, that anyone suffering from these reschedule their appointment until they have no related symptoms or have received a negative result on a covid-19 test. We also ask patients with sick people in their household to call and reschedule for a later date. Also we are asking patients who have travelled or who have been in contact with someone who has traveled overseas, within the last 14 days, to also reschedule for a later date. 
Also for those who are not sick or experiencing symptoms and are keeping an appointment we ask that they attend the appointment alone. Our desire is to keep the amount of people in our waiting rooms and treatment rooms to a minimum. This obviously does not apply to appointments for children who require a guardian or those who need assistance or have caregivers. In addition to this we ask that our patients comply with the guidelines provided by the CDC. These include social distancing guidelines like maintaining a distance of about 6 feet from others and washing hands frequently. 
We also want to reassure our patients that in addition to our regular sterilization routine we are also increasing the frequency of cleaning in non-clinical areas. This includes high touch areas and regularly used surfaces like bathrooms, doors, door knobs, desks, phones, computer equipment, patient chairs, reception desk, pens, clipboards, countertops etc.
The main goal of our office is to provide needed treatment but also ensure the health and safety of our patients and team.
Our desire is to provide our patients with treatment but also reassure them that our office will provide a safe and comfortable environment. Our team at Prescott Dental Arts would like to thank our patients for their continued support during this time and we look forward to continuing to address each patient's dental needs. If you need an appointment or have any questions or concerns please contact our office today.
Request Your
Appointment Online
$125

EXAM, CLEANING & X-RAYS
Non-Insured, New Patient Coupon